"This would be a great place for a bench"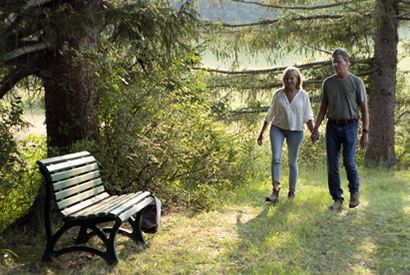 Born as a simple way to find rest on a walk, The Bench Project found it's beginning on a small farm in Pennsylvania.
It started with 20 benches as a celebration of 20 years of marriage.
Beth, the founder of The Bench Project, placed each bench on her family's farm with great intention, choosing places with inspiring views, peaceful surroundings and thought-provoking silence.
To be sure her vision lived on, she placed a journal and a pen in a weatherproof bag at each bench, so that anyone who sits can share the same amazing experience.
Beth's hope is that through The Bench Project, we can find connection and return to something simple.
The healing experience of sitting on the bench is both in sharing your story and in reading the stories of the people that sat before you. So whether you write something beautiful that will inspire the next reader or something heavy you need to stop carrying with you, either way it feels good to leave it at the bench.
This philosophy surrounds everything we do at The Bench Project.
Studies show that "getting outside" can improve your health and well being, create positive changes in your overall state of mind and reduce stress.
The parts of The Bench project are pretty simple. It's a bench, a book and a bag.
Whether it's a physical book and bag at your favorite bench or a digital entry on our website, people all over the world can share Bench Moments together.
Sitting lends itself to an unhurried life, something most of us don't have.
Being outside also allows us to disconnect from what holds us back. We immediately become part of something bigger than the stress in our lives. It connects us to the present moment.
So if you find one of our benches, do what it says: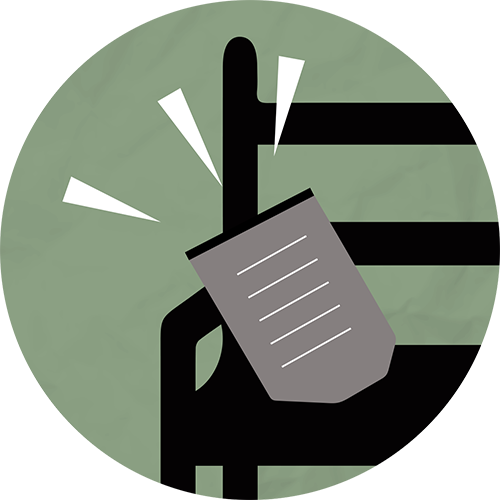 Sit Down.
Open the Bag & Book.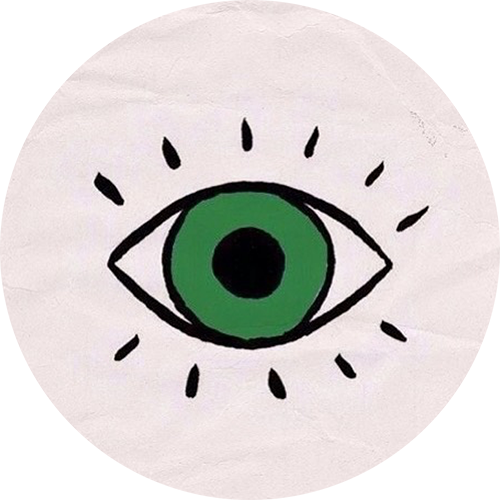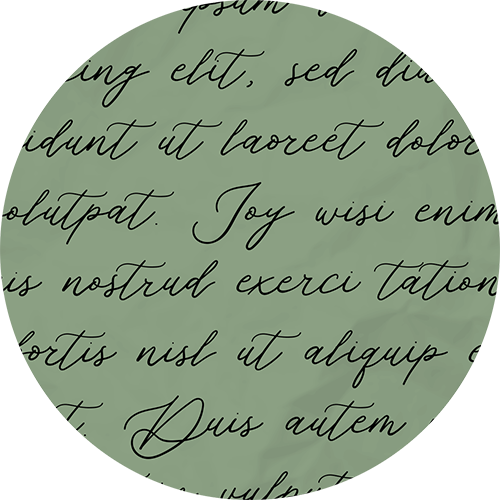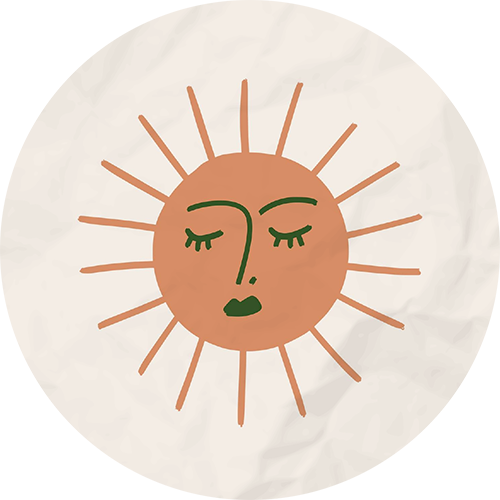 A global community, linked by benches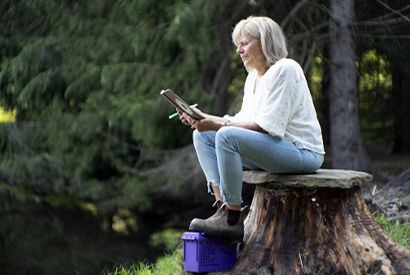 Here at the Bench Project we inspire and nurture the human spirit by enabling connection through a shared experience: one bench at a time.
A word from Beth, Founder of The Bench Project:
"My vision is a global presence with public benches around the world, that anyone can access and find connection.
I see my benches in hospitals, hospice units, rehab centers, cemeteries, universities, airports… places where people find stress and struggle.
I see my benches in beautiful inspiring locations like national parks, ocean vistas, travel destinations like Disneyland, where experience and emotions both run deep.
I see my benches on streets, outside coffee shops, in parks — places where you can take a moment to sit, even just for a few minutes. 
And of course, a bench in EVERY backyard to keep families connected, to share memories, stories and legacy. That's priceless!
We will accomplish this not only through the physical bench, bag and book, but digitally through our website.  The Bench Tag, which has its own unique QR code for each bench, will allow journaling in the cloud and in the future an app that will locate The Bench Project Benches all around the world."