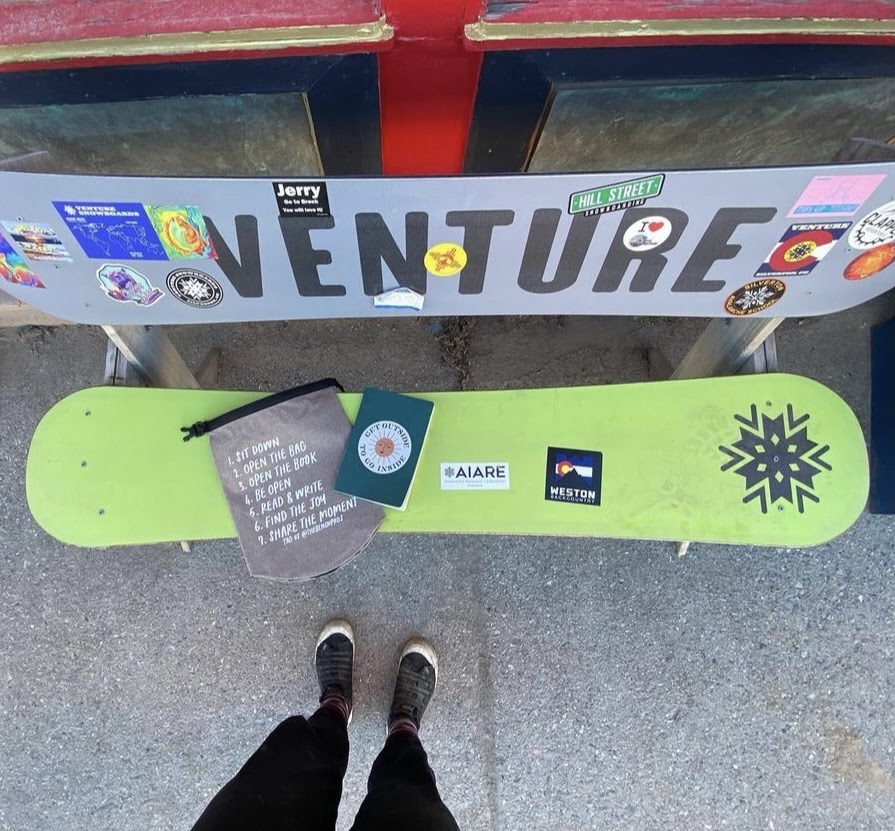 Welcome back to Benches in the Wild – Where we highlight some of the awesome benches out in the world!
Let's pick up where we left off in Ouray, CO. As we traveled through the mountain towns, we were constantly looking for benches.
It was lunchtime as we passed through the cute town of Silverton. We hopped into a brewery for pizza and some local beer (it's vacation..why not!) We meandered through the main street afterward and came upon Coffee Bear. The first thing that caught our eye was the benches made of snowboards that were right outside! The baristas had their hands full whipping up drinks for the afternoon rush, so we decided to leave the bag attached to the bench and hope that they were happy to discover it!
One day later, The Bench Project was tagged in a post from The Coffee Bear on Instagram… They found it and loved it! Such a good reminder that putting yourself out there is always worth a shot. You never know the hearts you'll touch by sharing your gifts with the world.
-Lily