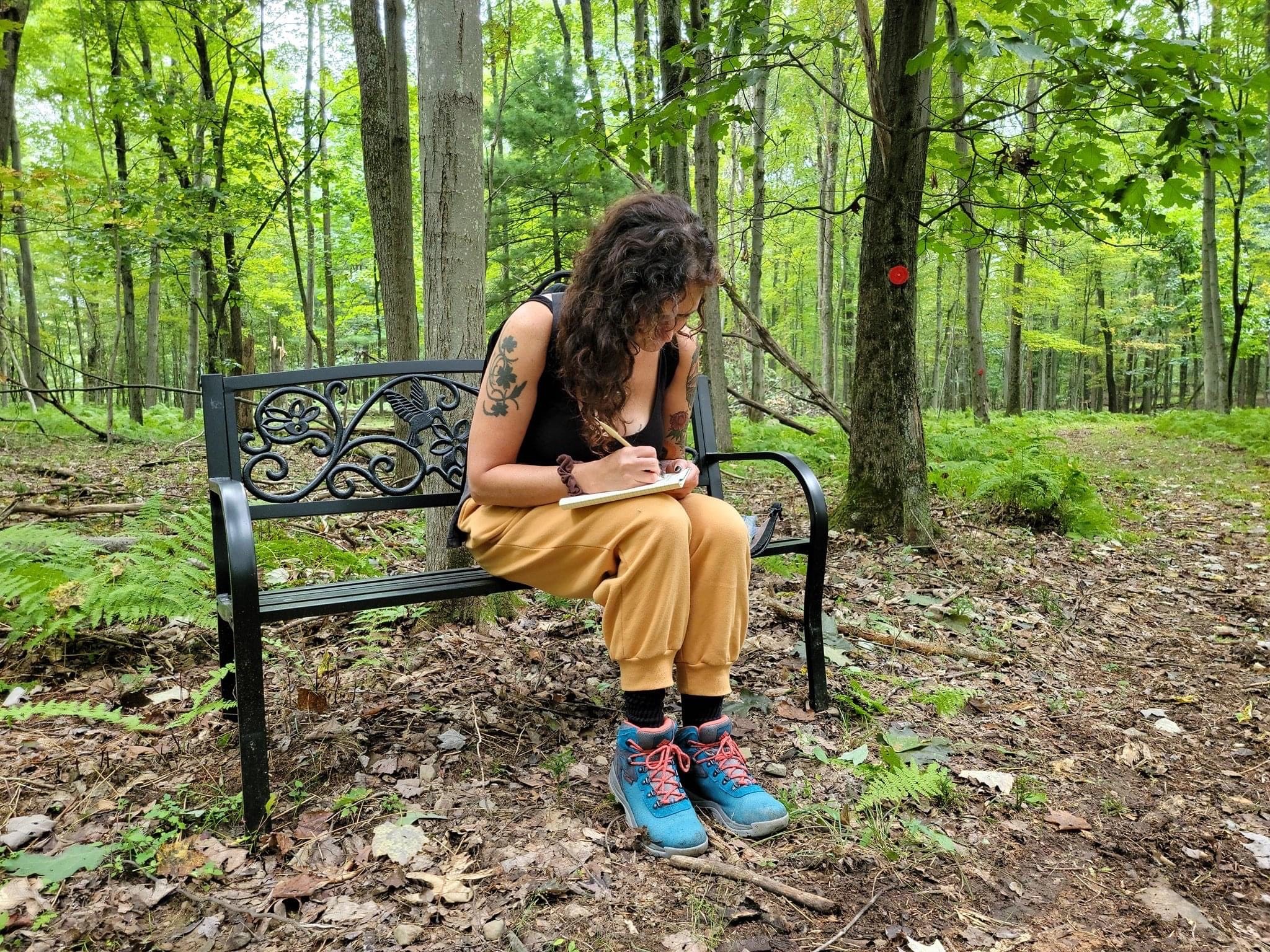 Come Sit with Us
I am learning a lot as I introduce The Bench Project to the world.
I am grateful to be in a place of grace in my life, where empathy is at the root of The Bench Project. All the stars have lined up for such a time as this, Lily Romanowski would say…. so young, but so wise.
One of the barriers I see for people is the busyness, the "No TIme" mentality. I understand that. I've been there and I still visit there on occasion!
A friend once shared a quote with me from the Buddha:
The trouble is, we think we have time.
Not everyone is given the gift of old age.
She didn't share it with me to scare me. She shared it to encourage me to live in the moment, to say yes more than no, to take care of myself physically and spiritually (you will be a better human because of it), to love deeply and to stop worrying, it's energetically asking for the things you don't want.
The Bench Walk will, without question, change you.
On a physical level, you may learn that it's time to start to take care of the only body you've got. That's a win!
When you are Outside, it's easier to go Inside. With nature as your only distraction, you connect to your true self. It's easy to look in the mirror and only see the outside. Nature reflects the beauty within.
Everyone walks for a different reason, but the shared experience of sitting on the benches connects strangers. You may sit, read and write/draw something beautiful that will inspire the next reader or you may need to write about something heavy you need to stop carrying. Either way, it feels good to leave it at the bench. It goes on and on and on, your words have wings 🦋
We really are so similar in what we want at the core of our being. Walking and sitting creates connection in a shared experience, not the illusion of connection social media gives us, but real connection.
It's that simple.
So do something today, take an action step. Find a bench or add a bench to our map. Get connected with our community. Buy a Family Bench for your yard, keep your loved ones connected.
Or come to the farm, hike the Bench Trail, walk and come sit with us.